Salty Dog T-Shirt Factory - Bohicket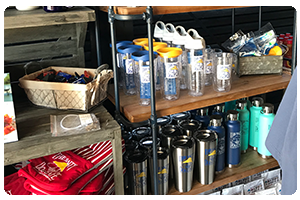 843.952.7336
Mon–Sun 10AM-10PM
All of your favorite iconic Salty Dog gear with a Bohicket flair! This new location has Bohicket charm as well as an endless selection of colors and styles. Whether you're looking for an original Salty Dog tee or Salty Dog Bohicket gear, we've got you covered - from dog collars and water bowls to sweatshirts, t-shirts, socks and even tanks. It's not a visit to Salty Dog Bohicket without snagging the latest threads!
Bluewater Tackle & Bohicket Trading Company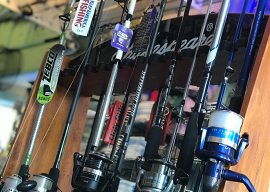 854.999.1122
Mon–Sun 7:30AM-9PM
Blue Water Tackle Shop and Bohicket Trading Company in Bohicket Marina offers not only bait, fishing tackle, t-shirts, crabbing supplies and fishing gear, but also any of those last minute essentials you may have accidentally left at home! Whether its sunscreen, bug spray or snacks for out on the water, we've got you covered.